Grandparent's Day
At Longparish, we like to celebrate those people in our lives who are special to us. This includes our grandparents! This year we invited our grandparents to come and spend a morning with us in school so that they could see and help us learn.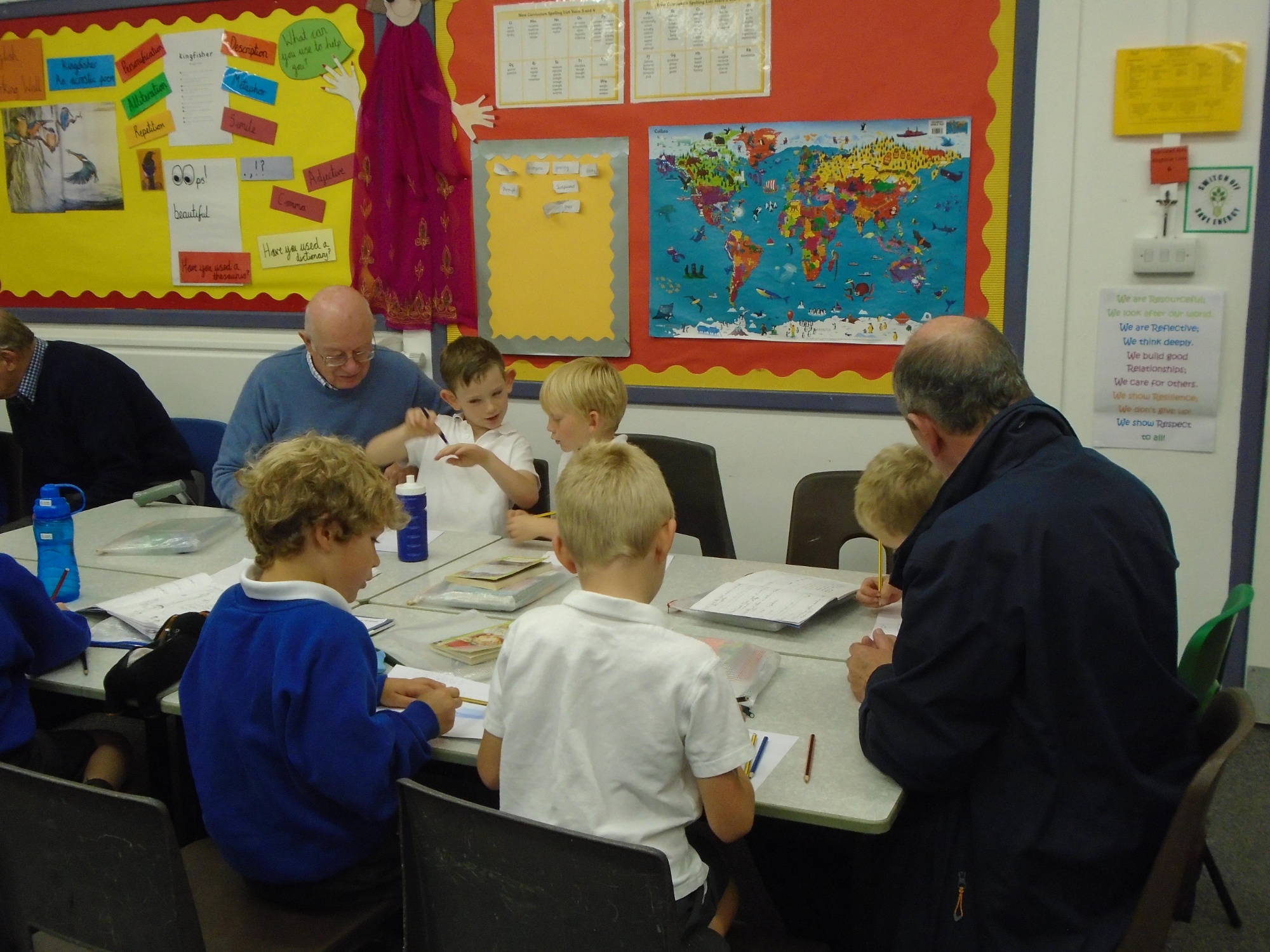 In Kingfisher class, we looked at a book together. The title of the book was 'Here We Are' by Oliver Jeffers. It is a story written by Oliver Jeffers for his son, teaching him about the world he will grow up in and how amazing it is. Oliver Jeffers tells his son that three important values to have whilst living on the earth are consideration, tolerance and respect. Respect is also one of our school values! We then worked with our grandparents to make a booklet about how to care for the earth we live.
We really enjoyed having our grandparent's visiting us in Kingfisher Class and can't wait for next year!