Kingfisher Class
Welcome to Kingfisher - Year 3/4 class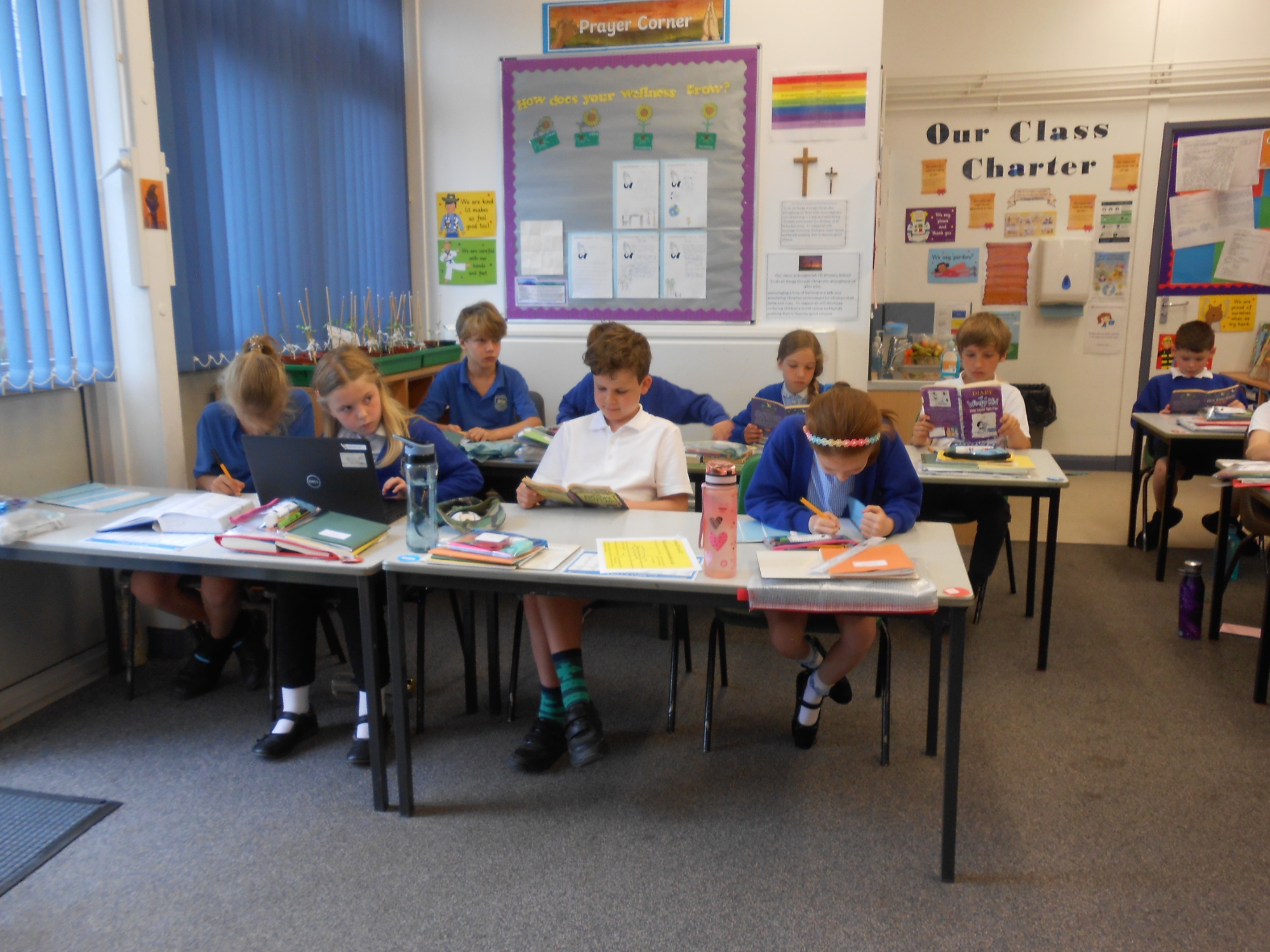 This is our class page where we hope to share with you all the exciting things we get up to in class! Working together is important in Kingfisher class. We are learning to create an environment that allows each of us to be safe, happy and able do our best! It is important that we think about our school values of excellence, friendship and respect to help us with this.
Our class teaching team includes Mrs Roberts, Mrs Clacy and Mrs Corsan who are always around to help us when we need them. They work with us to try and develop our skills of resilience, reflectiveness, resourcefulness and reciprocity. These will be helpful to us during our school life and beyond.
We have been settling in well to our new class and have embraced the new routines quickly. We are very proud of our positive learning attitude and excited for the year ahead and all that we will achieve as a team!
A few reminders:
Guided Reading - throughout the week your child will participate in a range of guided reading activities. An adult will listen to them read within a small reading group and independently.
PE is on Wednesdays and Thursdays; children should wear their PE school into school on that day.
Homework Expectations:
Read, read, read! Encourage your child to read at home as much as possible. They can do this independently or with you. Please write a comment in their reading record book about what they have read and remember to sign it. At school your child will complete an on-line Accelerated Reader quiz and a book review once they have finished reading a book. Check your child's reading book level on the Accelerated Reader Book Finder website: www.arbookfind.co.uk
Guided Reading - your child will be given a guided reading book and the expectation is to read the suggested chapters before their guided reading session each week (day tbc) as part of their homework.
Spellings – a termly overview will be stuck into your child's reading record book at the start of each term. There are 10 spellings to learn and occasionally there will be topic words too. These will be set on a Friday and tested the following Friday. Please remind them to use their 'LOOK, COVER, WRITE, CHECK' method to practice spellings daily
Encourage your child to log on to our home learning resource Doodle Maths, Tables, English, and Spell, as much as possible. Progress will be checked regularly so all children should aim to be on target (in the green).
One Doodle Extra homework task will be set on a Friday, this task will link to the learning objective. Sometimes an extra homework task for topic will be set instead, this may be in the form of a hard copy sent home with your child or by email. This should be handed in by the following Friday, unless otherwise stated.
Help your child to learn their times tables ready for our assessment on Friday. Practice by repeating them over and over again, look for patterns and get them to use the times tables they know to help with those they don't. Every Friday your child will write the NEW times tables they need to learn in their reading record book.
Thank you for your continued support!
The Year 3/4 Team