Our Harvest Festival Celebrations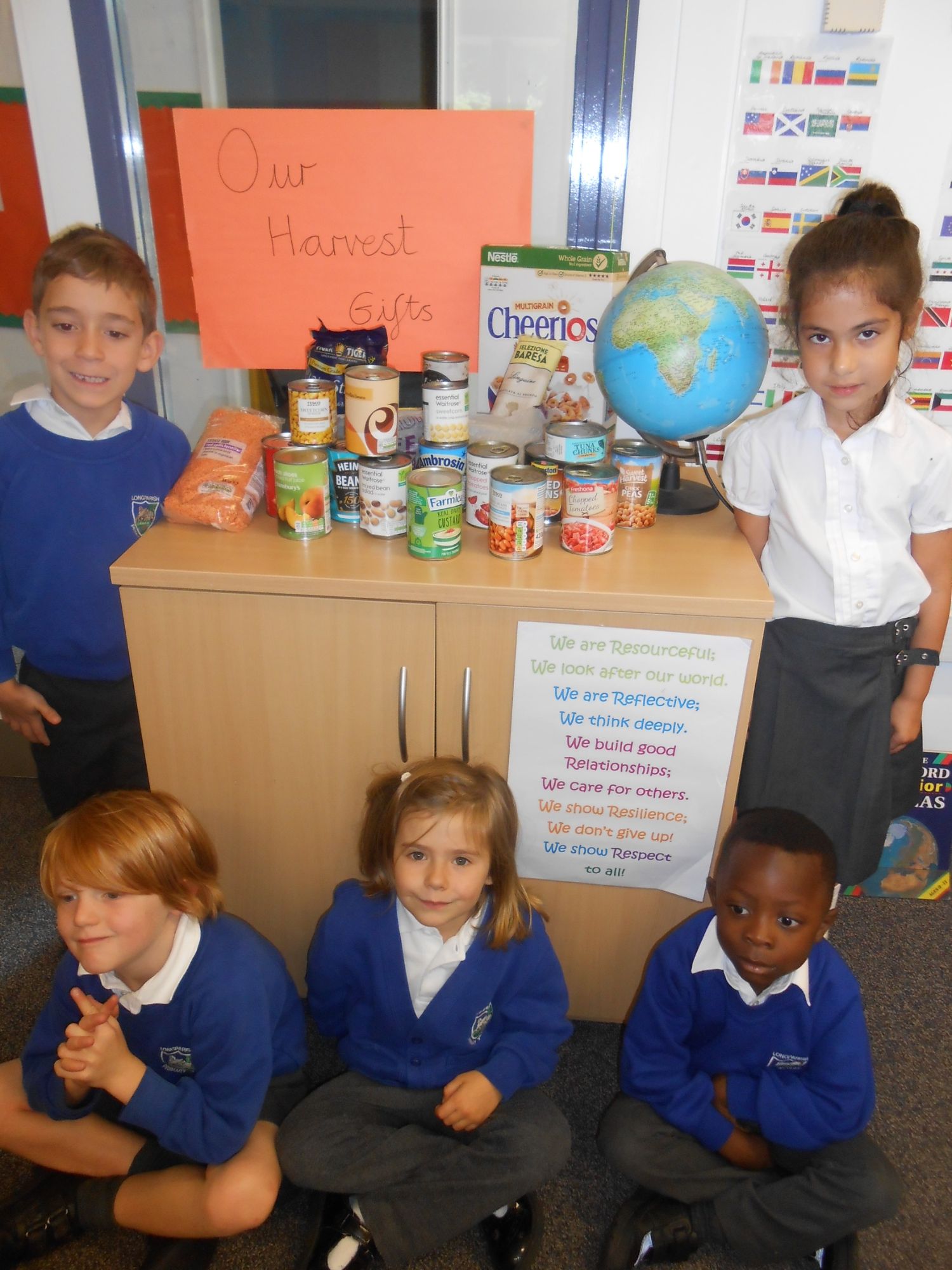 We have been thinking about how the Harvest Festival reminds Christians of all the good things God gives them. This inspired us to write our own Harvest acrostic poems. We then thought about how we can share with others who are not so fortunate and our school collectively brought in food donations to give to the Trussell Trust Charity.
At the Harvest Festival Church Service some of us shared our poems. During the service we took part in blessings and some children had communion.