Our visit from 'Florence Nightingale'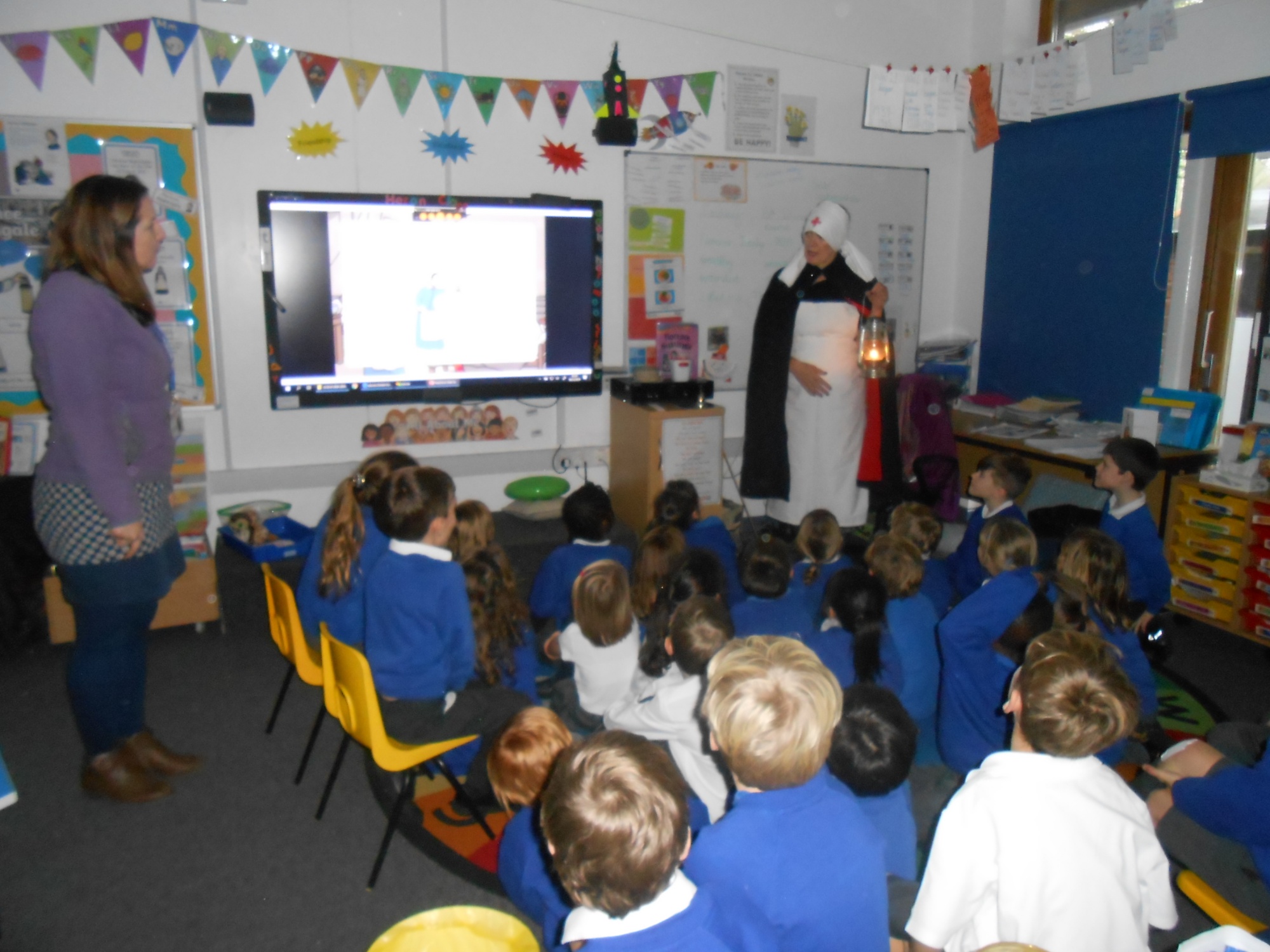 Today we were visited by Florence Nightingale, she was born nearly 200 years ago, in 1820.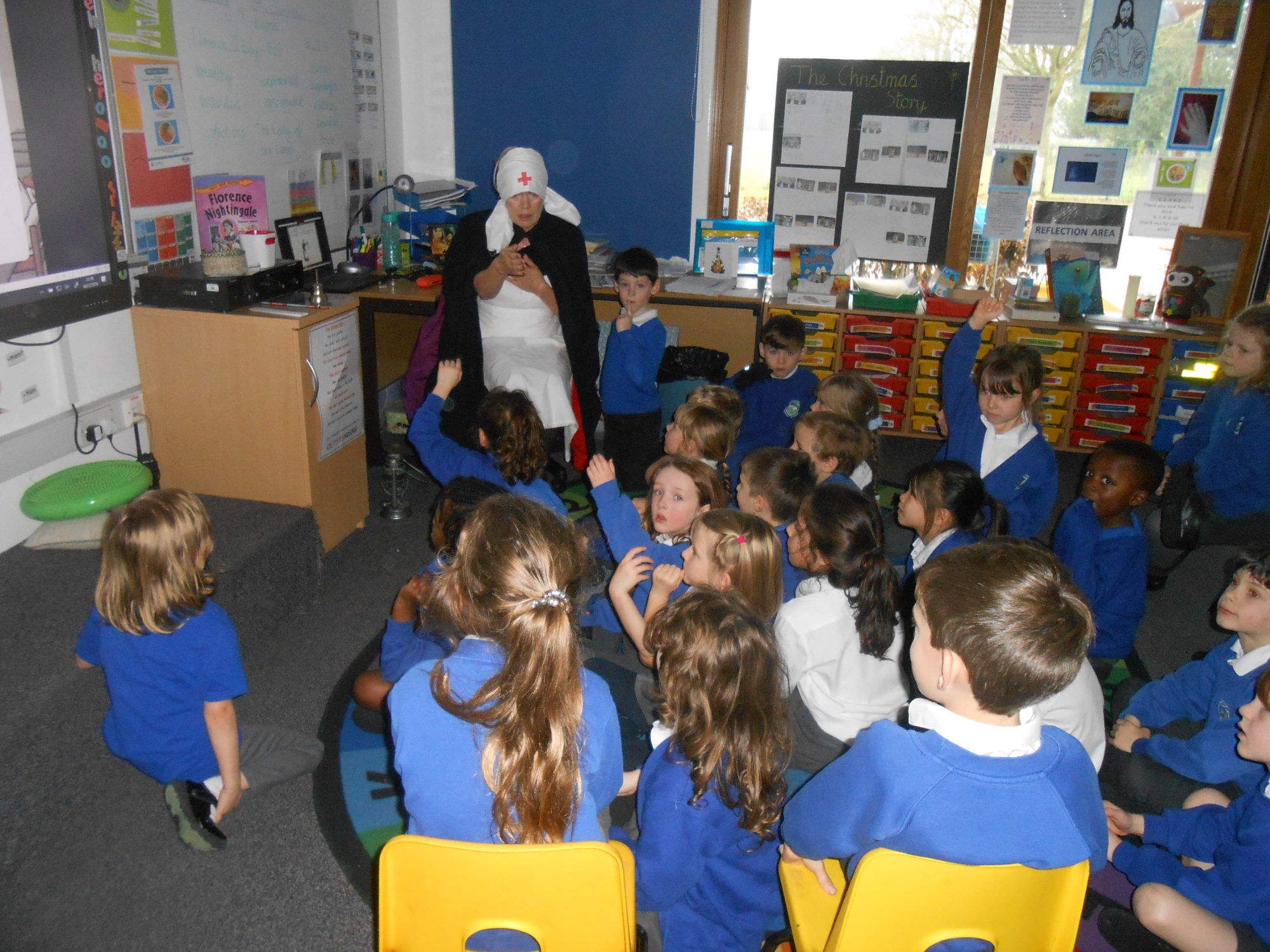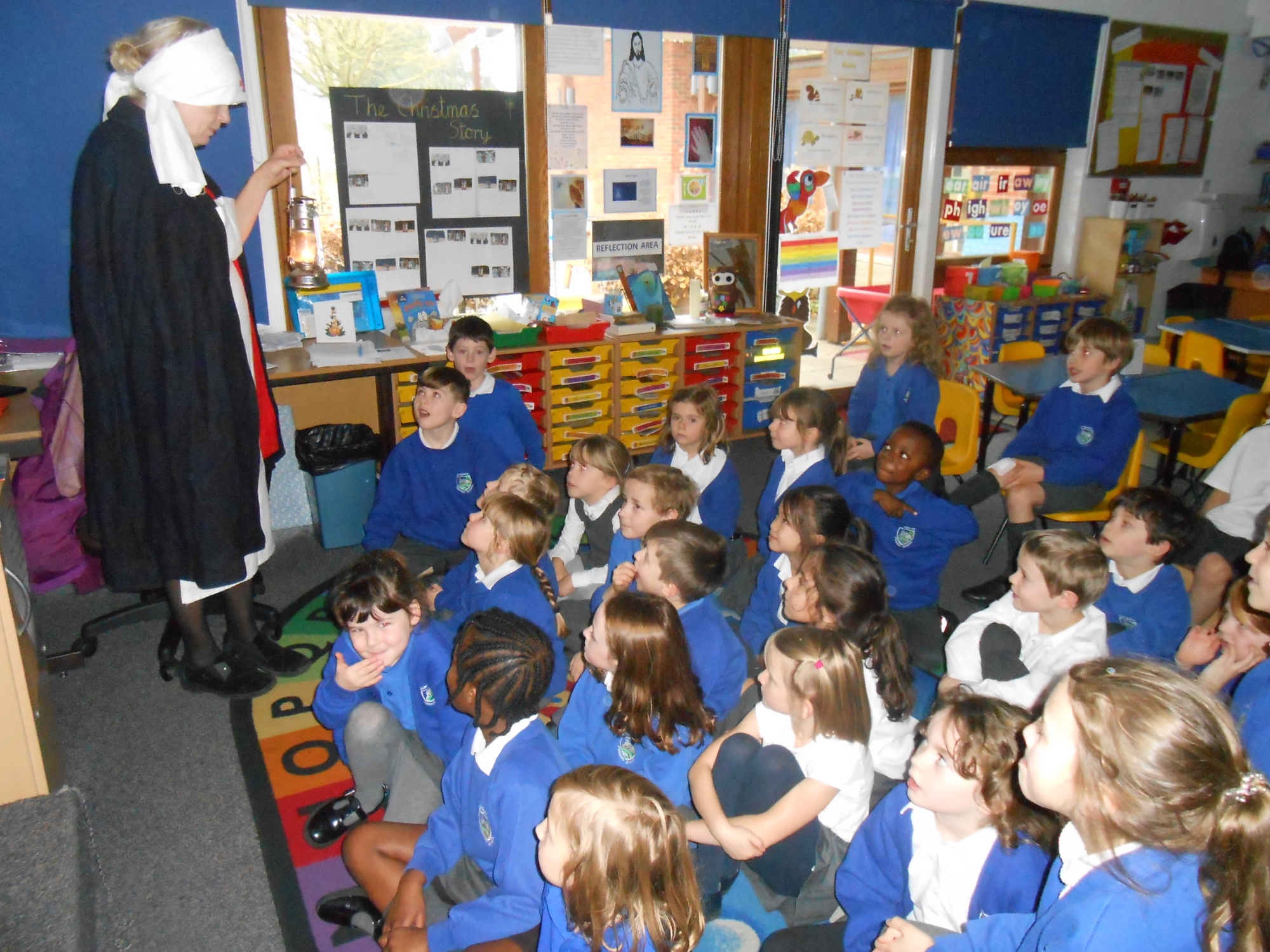 The children asked lots of questions and then recorded facts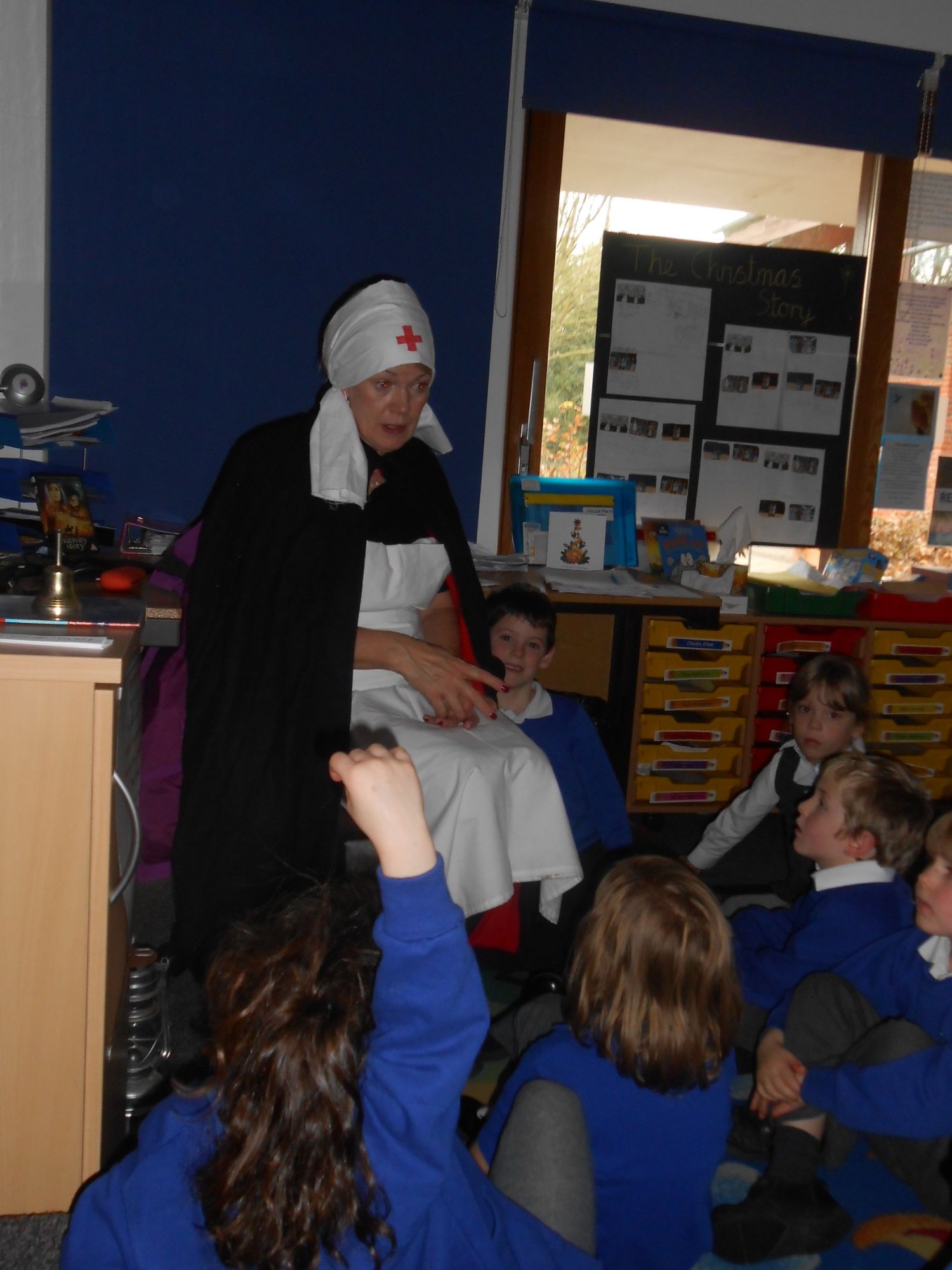 so that they can write a fact file about a significant person from the past in the BIG WRITE session next week.
We know that Florence Nightingale was a nurse who was famous when she was alive. She is still famous today. Florence made sure hospitals were clean, warm and comfortable. They called her 'The Lady of the Lamp'.